Brabant, the free-spirited province
North Brabant – there's so much to do in this province, you'll never have to leave. There are beautiful museums like De Pont in Tilburg, the Van Abbe Museum in Eindhoven, and the Design Museum in 's-Hertogenbosch. Brabant is also packed with industry, creative platforms, and design labs. You can stop by Sundaymorning@EKWC in Oisterwijk for ceramic craftsmanship, or take a trip to the TextielLab in the Textile Museum in Tilburg. Creativity is woven into Brabant's very identity.
There is plenty of room in Brabant for experimentation and creative entrepreneurship. You can immerse yourself in it during Dutch Design Week in Eindhoven, where design, architecture, music, innovation, and technology all come together. But sometimes you have to seek out gems in Brabant's cities for yourself and discover unique projects in public spaces.
Brabant has seen tremendous development around the railway zones (spoorzones) in cities where contemporary culture, urban life, and design are providing new impetus for progress. These were once train maintenance sites that have been transformed into vibrant hotspots around the province. The "Blind Walls" in Breda are an excellent example, where international artists have brought the story of the city to life with top-notch masterpieces. Take a fascinating guided tour along these contemporary murals in unexpected places in the city.
The Werkwarenhuis on Tramkade in 's-Hertogenbosch is a model of design research. It's a 10-year cultural experiment that has turned an old cattle feed factory into a lively meeting place. Queen Maxima herself opened the Social Label Lab here last year. Top designers and people who struggle to access the labour market can present their meaningful design collections in this space. It is an ongoing-design-doing project where inclusiveness comes first, and that goes for visitors, too.
In short, Brabant is never boring
Simone Kramer, C-mone and Petra Janssen, Studio Boot.
Social Label founders Lab I Werkwarenhuis, Tramkade 's-Hertogenbosch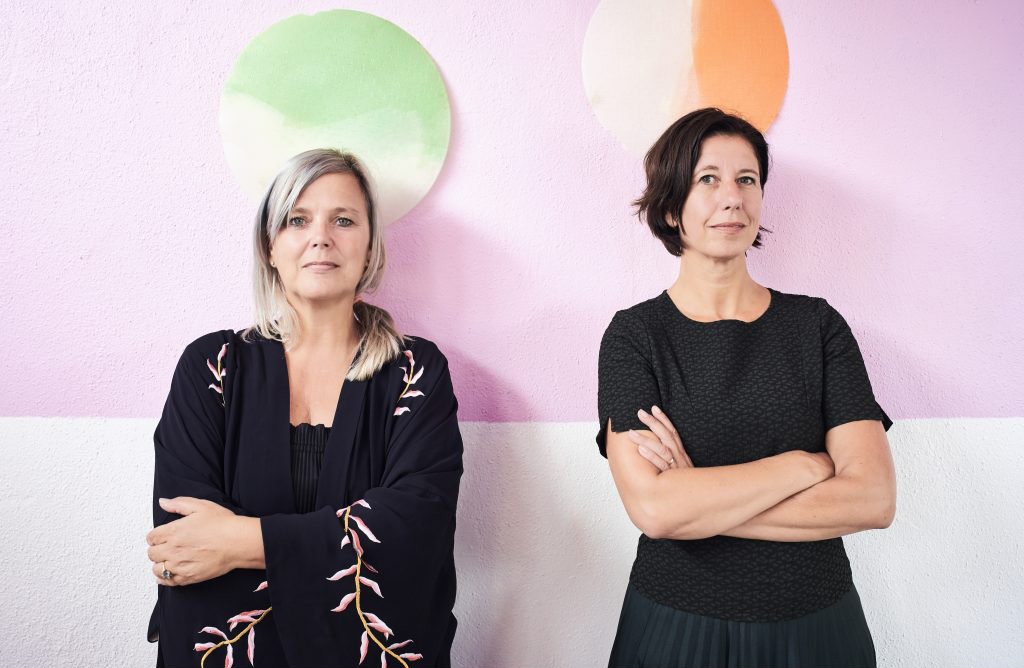 Photo: renevanderhulst.nl art-direction Petra Janssen, Studio Boot
North Brabant is located at the heart of Europe and in the centre of Benelux. It's closer to Amsterdam, Belgium and Germany than you might think: 60 minutes! This makes it the ideal destination for a daytrip or a weekend break. Brabant, gateway to the Low Countries. Easily accessible by car and train or air via .
Photo: renevanderhulst.nl art-direction Petra Janssen, Studio Boot
VisitBrabant Magazine is published by VisitBrabant, the marketing organisation for destinations North Brabant, Netherlands.