Explore Brabant's Spoorzones and Van Gogh
If you are looking for those undiscovered urban corners that are still rough around the edges, then head off on a journey exploring the spoorzones of Brabant. The spoorzones in Breda, Tilburg, 's-Hertogenbosch, Eindhoven, and Helmond are the beating heart of urban renewal. Innovation, culture, urban life, and creativity have all played a vital role in the development of these unique spaces, and it's easy to see.
VAN GOGH MURALS
The walls in and around Brabant's Spoorzones have recently been graced with their own mural series. The murals focus on the connection between Vincent van Gogh and his family with the railways, trains, stations, travelling, and Brabant. These pieces are part of the Van Gogh's Inner Circle exhibition, which runs from 21 September through 12 January in Het Noordbrabants Museum.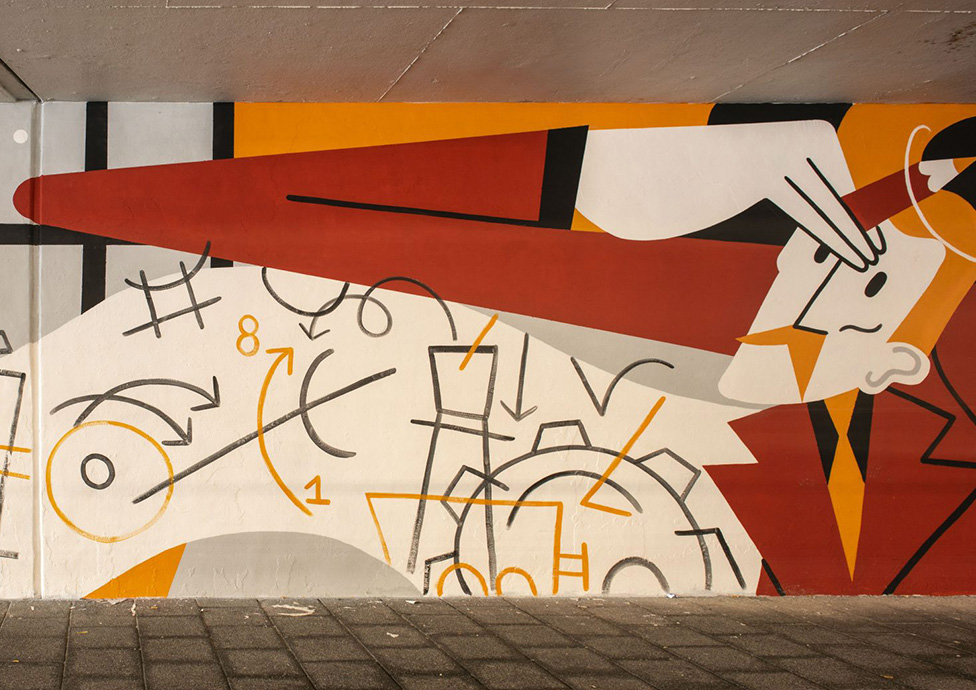 Breda
The 130-metre-long mural on the Terheijdenseweg underpass near de Faam in Breda is part of the Blind Walls Gallery. Artist Joren Joshua took his inspiration from Vincent's younger brother, Cor, and his work as a technical draughtsman at the Backer & Rueb machine factory in Breda. What is special is that Cornelis, like Vincent, also died of a gunshot wound; in his case, too, the historians assume he committed suicide.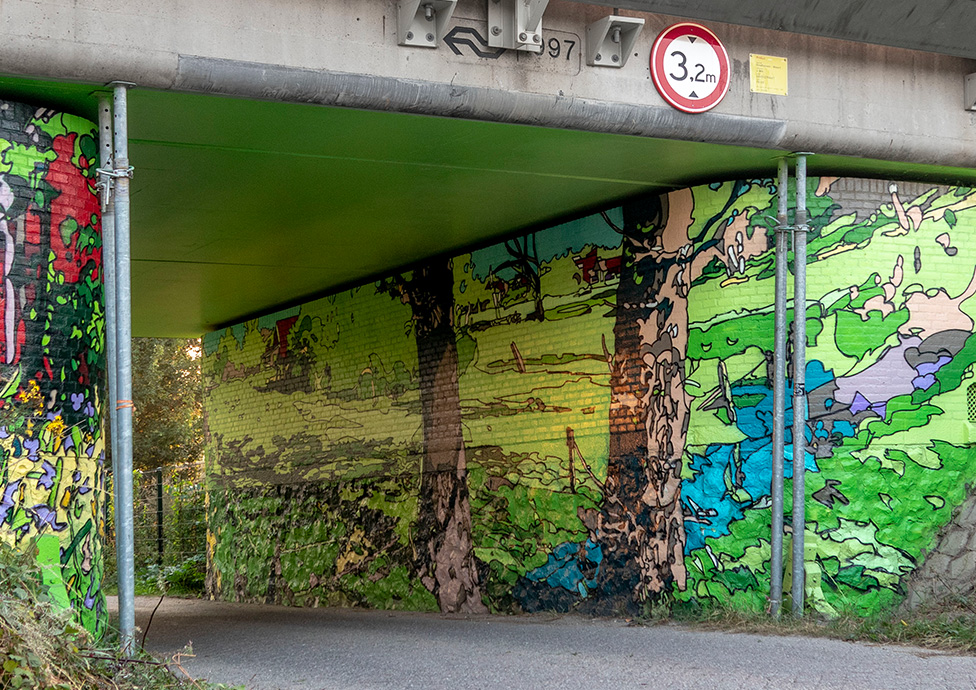 Eindhoven
In Eindhoven, you can find the Van Gogh mural in the railway tunnel on the Doolstraat. Vincent van Gogh himself often walked through this tunnel on the way from his family home in Nuenen to the train station in Eindhoven. The mural by artist Novadead is an abstract interpretation of landscapes, rows of trees, and traditional farms – a clear reference to Van Gogh's work.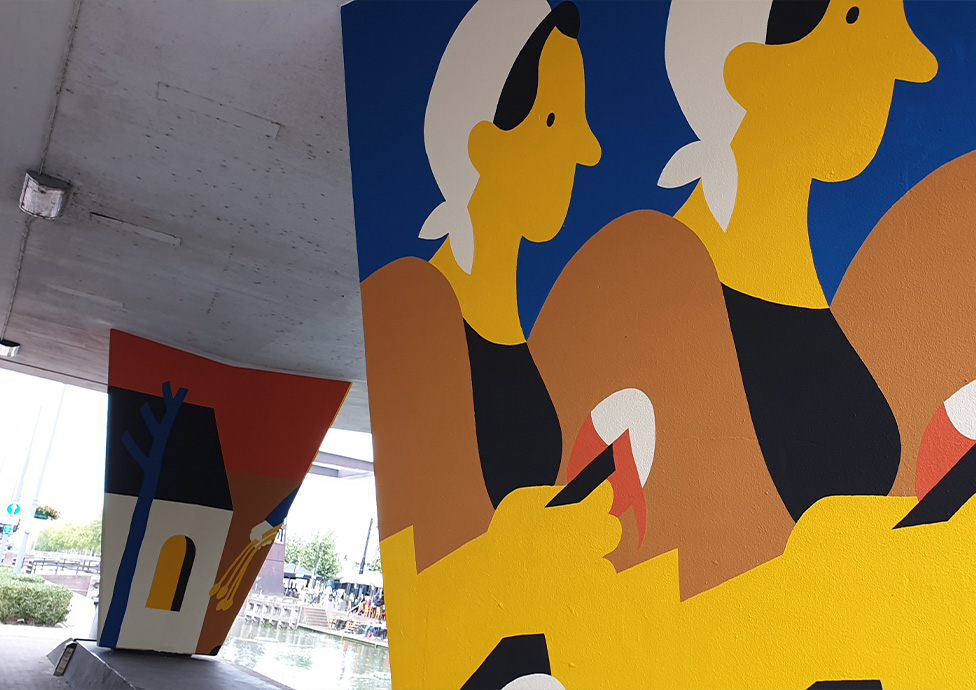 Helmond
The work of Ilse Weisfelt is on display below the Kasteel-Traverse at the corner of Kasteellaan and Kanaaldijk in Helmond. It's not far from the former Begemann machine factory, where one of Vincent van Gogh's brothers worked. The artist was inspired by the workers that once also captured Van Gogh's imagination.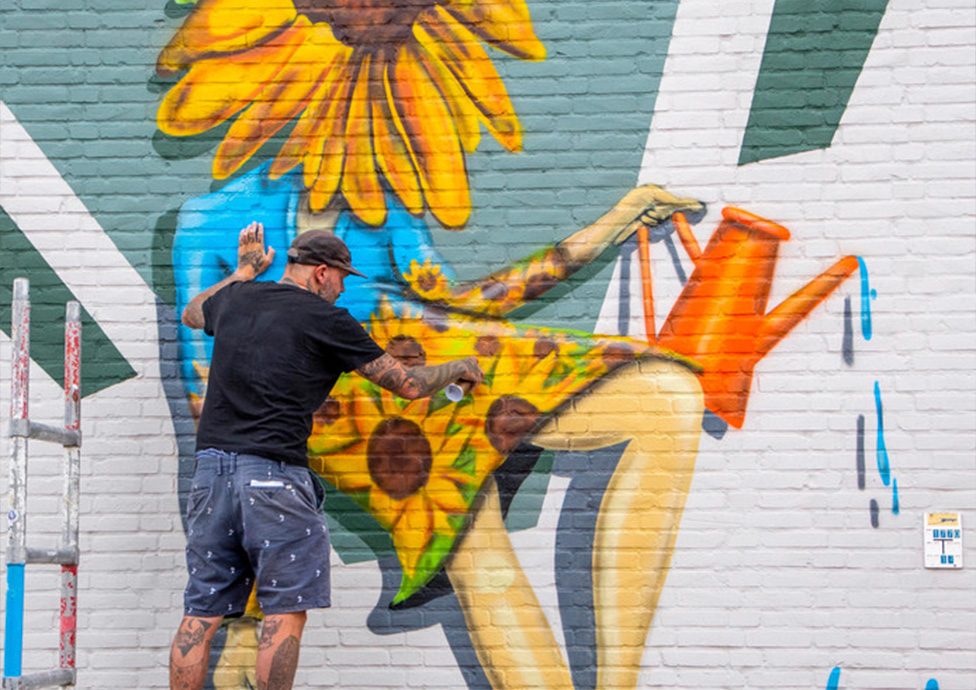 Tilburg
In Tilburg, the mural is not located in the Spoorzone, but instead finds its home in the Textile Quarter, at the corner of the Ringbaan Noord and Schrobbelaarstraat. Artist Erik Veldmeijer was inspired by Van Gogh's Sunflowers. In 1866, at the tender age of 13, Vincent van Gogh came from Zundert to Tilburg to study at the brand-new State College, where he took first drawing lessons.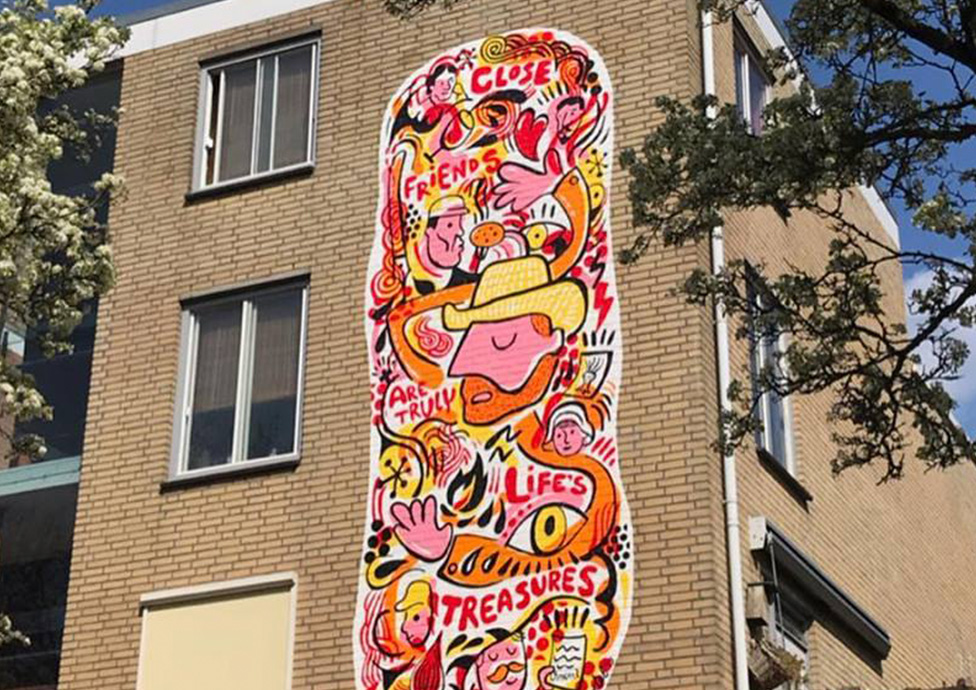 's-Hertogenbosch
In 's-Hertogenbosch you can find artist Eric van Boxtel's work on the Sint Lucasstraat. He was inspired by the Van Gogh collection in Het Noordbrabants Museum. It shows Vincent van Gogh as an energetic artist, surrounded by people who were closest to him.