Hospitable Brabant turns Christmas into a complete experience
"Serving the superlative"
Restaurants in Brabant are eager to present you with the culinary Christmas trends of 2018. And the party won't be limited to your plate and glass. The talk of the province is that chefs preparing delicious food is only part of the package; restaurant stylists are also letting their creative juices flow this Christmas.
Food-tips from our locals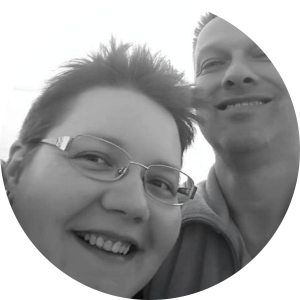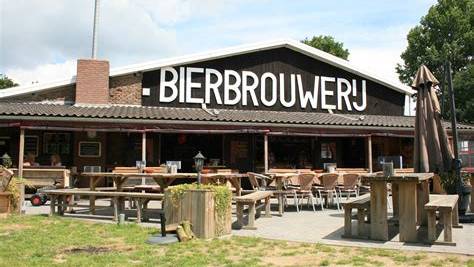 Craft beer tasting at Bierbrouwerij Oijen
"Craft beer has been brewed in Oijen (part of the municipality of Oss) since 1989. Brewery Bierbrouwerij Oijen is located in a renovated farm with a homely, rural character. A beer tasting is highly recommended because Oijen's beer has many different varieties: in addition to five permanent beers, you can also enjoy delicious seasonal beers, such as winter or autumn beers. The showpieces are the Kaboem (boom) and Help-Henk-de-winter-door (help Henk get through the winter); a delicious beer for cold winter days..."
Address: Oijense Bovendijk 61, 5394 LA Oijen
---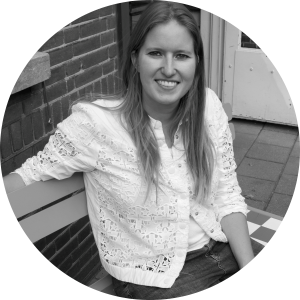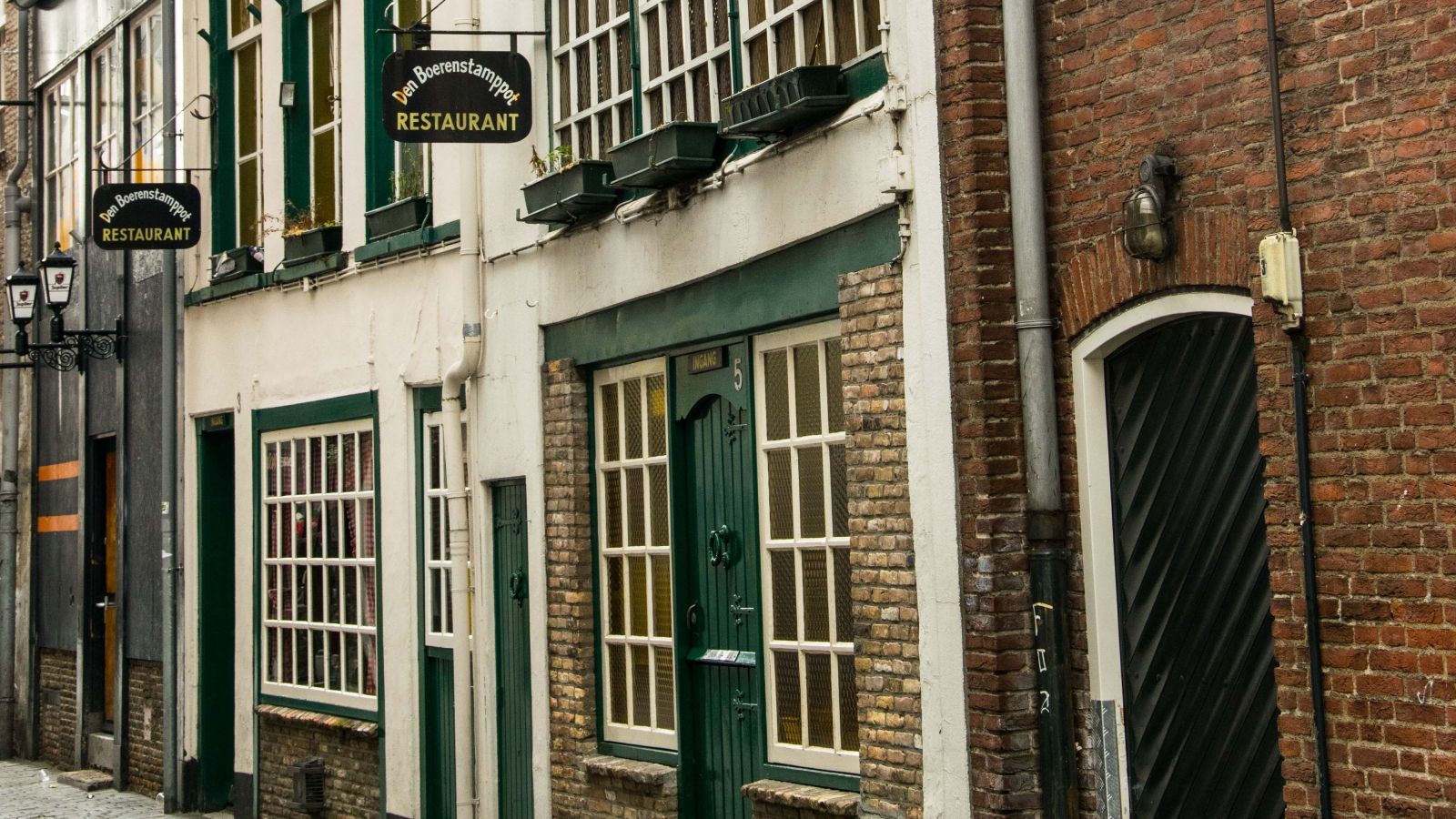 Traditional Dutch food in Breda
"Restaurant Den Boerenstamppot has been in a side street of the Havermarkt in Breda for 40 years. When you enter it's like travelling back in time. For 8.50 euros you can choose 3 courses of traditional Dutch food in a friendly and easy-going atmosphere."
Address: Schoolstraat 3, 4811 WB Breda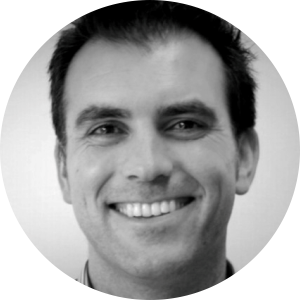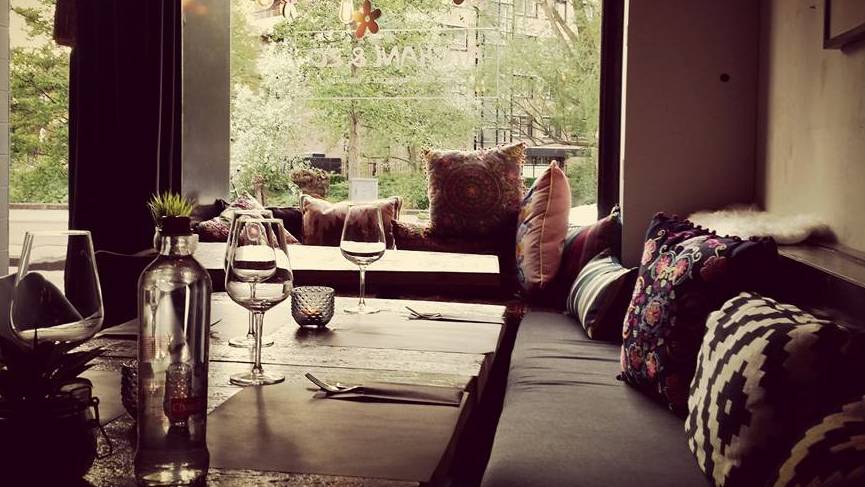 Taste Afghan cuisine in Eindhoven
"If you fancy something completely different, but do want it to be affordable, sustainable, fresh and have a special atmosphere? At Flavor & Spice you can taste the flavoursome and spicy Afghan cuisine. Tip: choose 'Tafeltje Vol', trust the chef, and get a table full of fresh ingredients and exceptional flavours. You can sit on the floor to eat Afghan style, but they don't mind if you sit at a table, either..."
Address: Bleekstraat 23, 5611 VB Eindhoven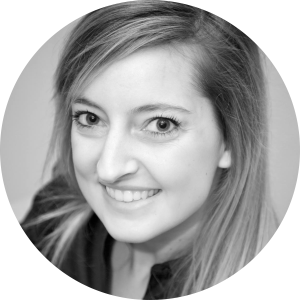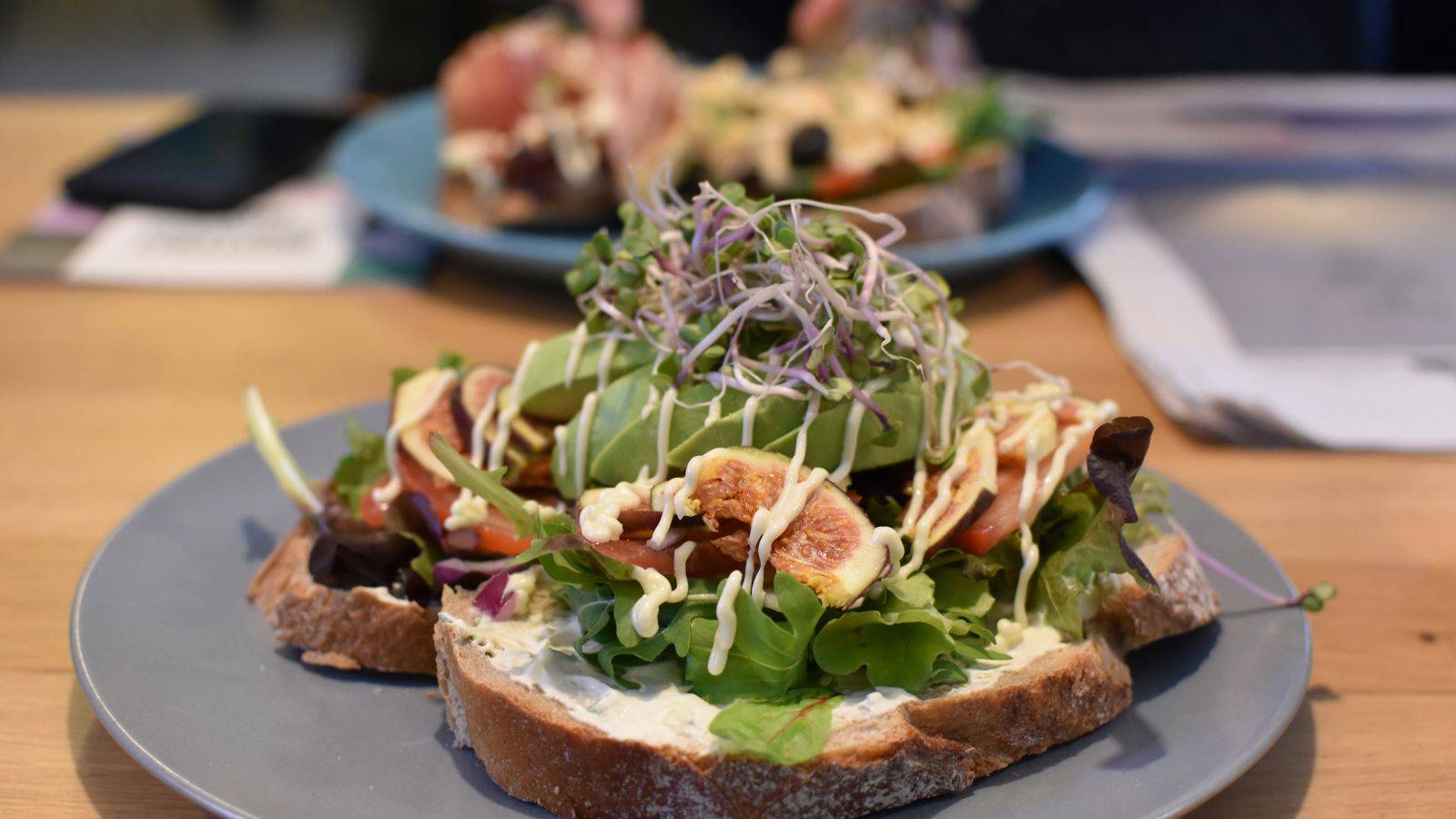 "They call themselves a Creative Coffee Cafe, because besides a nice cup of coffee with a good piece of cake, at Buutvrij you can also get a taste of culture. They always have a changing exhibition by a local artist and they regularly organise performances by singer-songwriters and such. I myself mainly go here for lunch: well-filled sandwiches for a reasonable price."
Address: Stationsstraat 49, 5038 EC Tilburg
"Hospitality is in our DNA"
Brabant and food have gone hand in hand for centuries.The people of Brabant are known for their hospitality and their love of the good life. Where does this hospitality and gastronomy come from? What makes it what it is and how does it taste?
Photo credits: GastvrijBrabant - hoeproeftgastvrijheidinbrabant.nl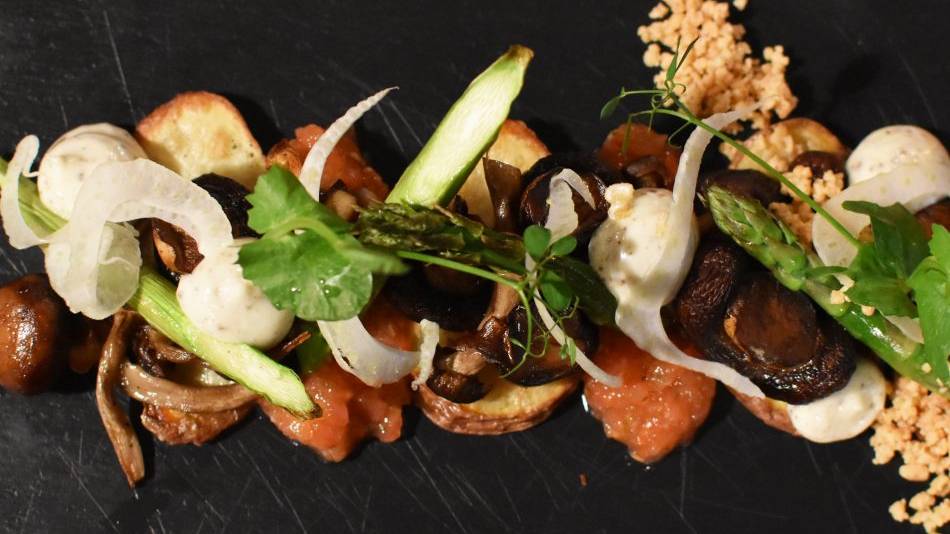 Walking dinner in Tilburg
Blog Anne Travel Foodie about Tilburg
"I went on a walking dinner in my hometown Tilburg and it was so much fun! You'll have a three course dinner at three different restaurants. It's a great way to explore new restaurants but even if you've been to them all a walking dinner is a great idea for an original night out."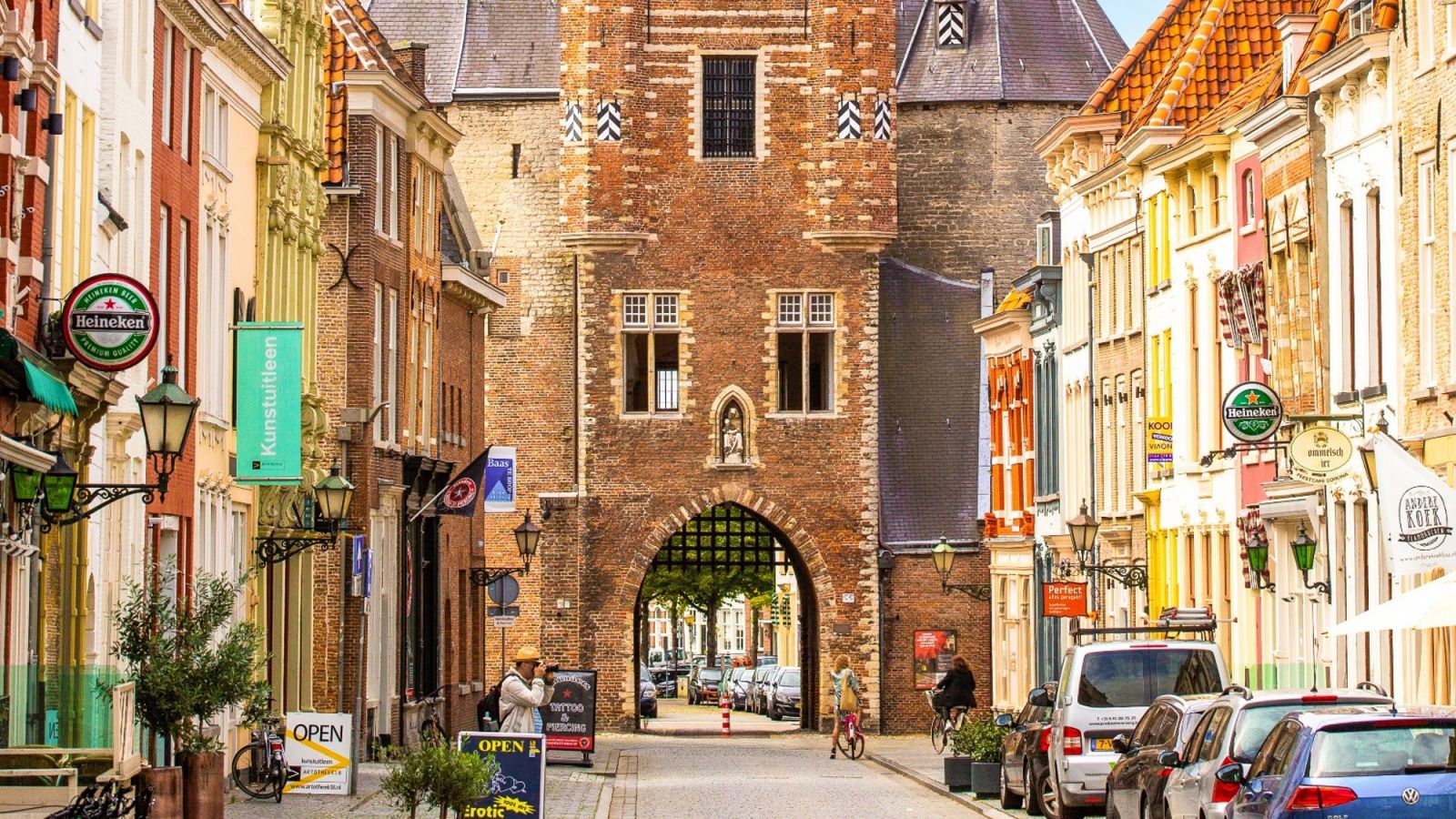 Christmas on the Quay Food Parade
This year, we're proud to present the winter edition of the Food Parade - Christmas on the Quay!
It's an event you won't want to miss - immerse yourself in the wintery atmosphere, enjoy delicious seasonal foods from the food trucks whilst being sheltered from the cold, dance to some great music, visit the Food Parade Christmas market, the kids can have a go at skating, and there's so much more to do!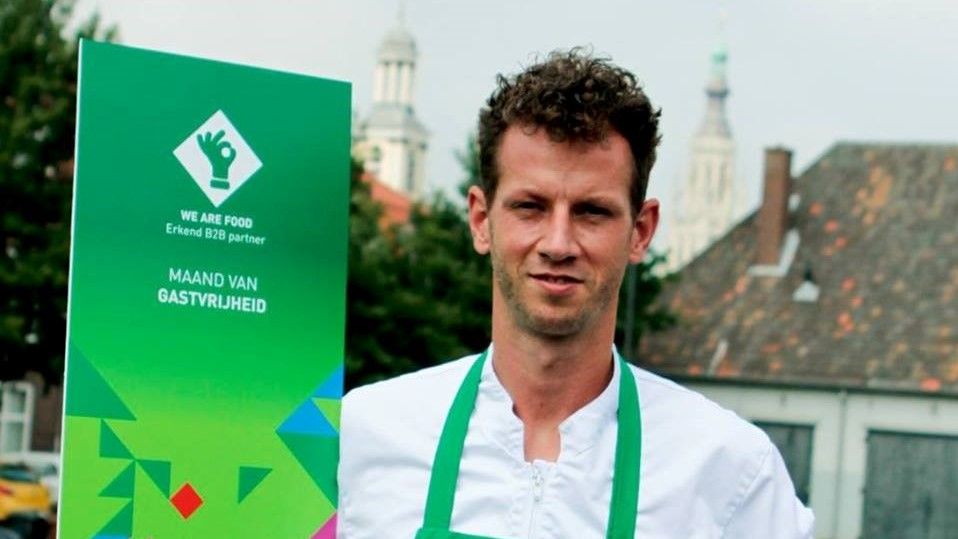 Pop-up Restaurant RAVANELLO
For just 18 special evenings, the RAVANELLO team will produce a five-course menu based on facts, fables and interesting things to know that have been compiled from across the province over the past year